Corporate Info
Production System
and Plant List

Production Process Flow
Adhesive Blending

We have established a mechanism through automatic management via computer control and an operation display panel from compounding to stirring, whereby the mechanism does not proceed to the next step until each process has completed normally. This system reduces blending mistakes to zero.
Coating

We have introduced a state-of-the-art clean coating machine with a wide range of applications from thin film to thick coating. By employing a closed-type application, it is uniform and stable at the start and end of coating.
Aging

To stabilize the physical properties of the coated adhesive, it is aged for a certain period of time under strictly controlled conditions and atmospheres.
Inspection of Physical Properties

We inspect physical properties of our products such as adhesive strength and peeling strength. A high evaluation in the market is based on good quality materials and strongly fixed coatings, as well as data detected from many test items.
Semifinished Products

Automatically transported semifinished products are stored in a warehouse until they are finished. This contributes to an improvement in quality control as well as space saving and an increase in work efficiency.
6-1

Slitter

Slitter processing in a clean room environment. We have realized a consistent production system in an airlocked, clean environment from clean coating to finishing.

6-2

Rewinding

Jumbo rolls (mill rolls) extending to 3000 m number of turns, which have been processed with adhesive in the coating process, are rewound the specified number of turns.

6-3

Cutting

A cutting machine equipped with a high-functioning cutting tool for specialist adhesive tape reinforced in all parts. It can also handle wide tapes, and cuts semifinished products to the specified width. After cutting, the tape is transferred to the packing process after the final inspection.
Packing

Coating Process

The coating process consists of blending the coating adhesive, stirring, then coating, aging and finally inspecting. In particular, coating is carried out with a precision paint film coating in a very clean environment (work environment: class 10000, head part: class 1000). This technique is utilized to produce surface protection films and functional films, and, in particular, protective films for optical sheets and protective films for cars are employed by major manufacturers and are highly valued. Also, in another production line, we have realized 1-pass coat production from the traditional 2-pass production with the specification of rear mold release ⇒anchor coat⇒adhesive coat⇒winding. In the drying process, the floating method is employed. The drying efficiency has increased by 30% compared to the traditional method, leading to a speed-up in production.
Finishing Process

The finishing process consists of rewinding from the coated roll to the product, cutting to match the use and purpose, and packing the product. In the rewinding and slitter process, in addition to high-speed, precise winding control, the machine downtime is reduced due to a unique mechanism and control system, greatly increasing the operation rate.
Product Processing Techniques
To help increase the workability efficiency and rationalization for customers using our products,
we are striving to establish processing techniques so that our products can be used in a variety of forms.

Through layering and punch processing, waste is reduced, rationalization of tasks is possible,
and we aim to increase efficiency by integrating processing that spans multiple companies.
Plant List
Sumiron's products are manufactured at the 2 bases of the Mie plant, located in Iga City,
Mie Prefecture, which is the core of our company and has over 30 years of history,
and the Wakayama plant, located in Hidakakawa-cho, Hidaka-gun, Wakayama Prefecture,
which controls advanced functions and facilities, and is the main production plant for high-quality,
high-performance protective tapes for cars and electronics.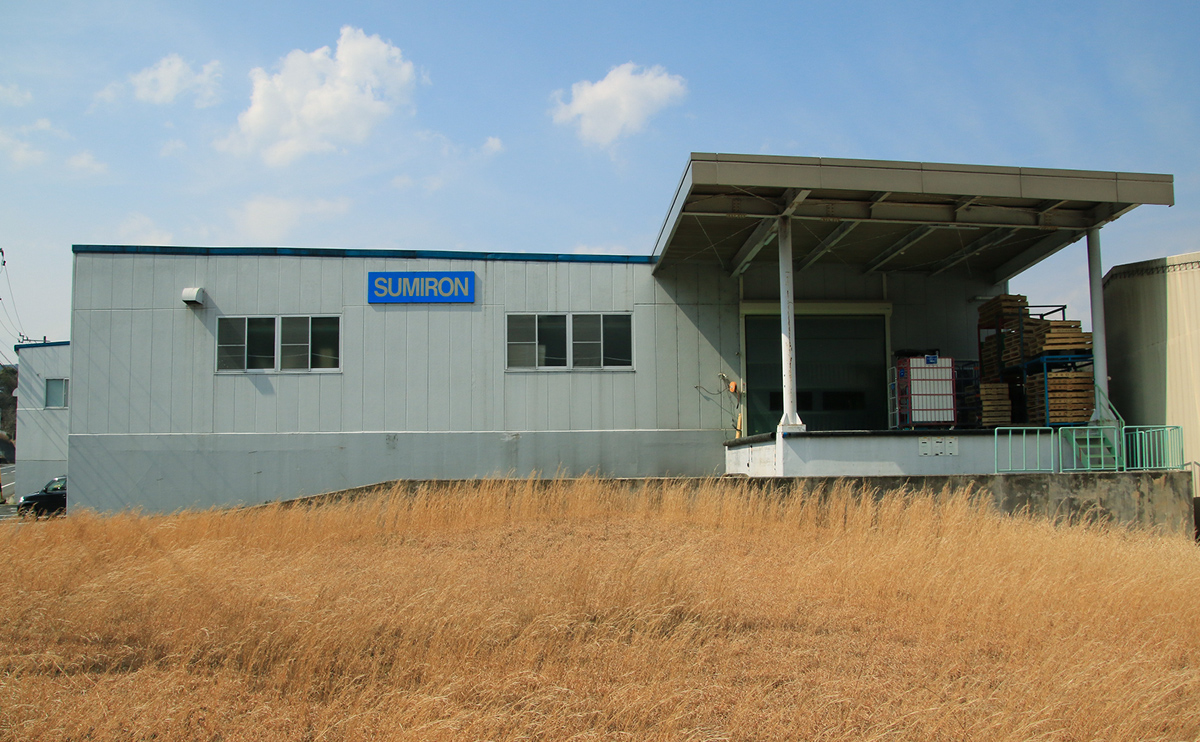 Mie Plant
| | |
| --- | --- |
| Operation | April 1983 |
| Site area | 8,625m² |
| Location | 2112-4 Onogi Aza Kisento, Iga City, Mie Prefecture |
| Maximum production width | 1,600mm |
| Maximum production windings | 3,000M |
| Main production items | Building materials, protective tape for metals, adhesive mats, etc. |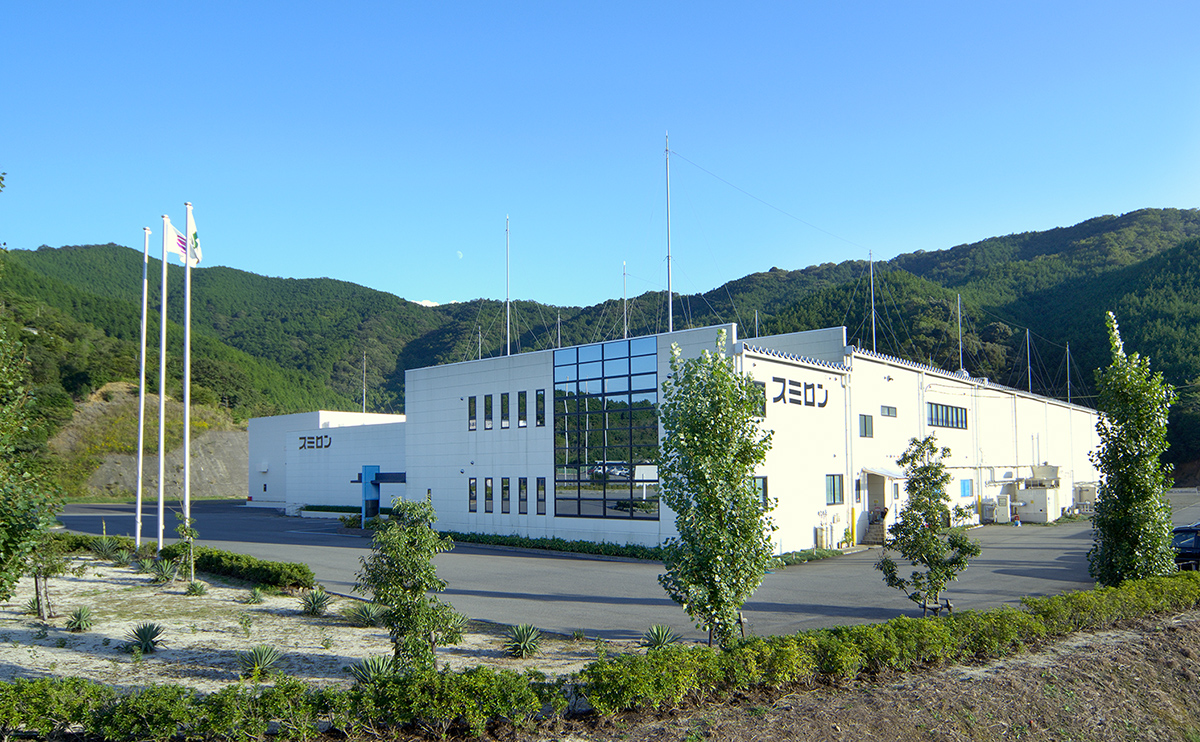 Wakayama Plant
| | |
| --- | --- |
| Operation | November 1998 |
| Site area | 23,527m² |
| Location | 285-1 Oaza Miyose, Hidakagawa-cho, Hidaka-gun, Wakayama Prefecture |
| Maximum production width | 2,000mm |
| Maximum production windings | 3,000M |
| Main production items | Protective tape for car coating film, protective tape for electronics, protective tape as a countermeasure for the environment, functional adhesive tape, etc. |