A special tough film with excellent antifouling
performance and high shock resistance protects your car from scratches or stains.

Can be applied easily for enhanced water
repellency, including on curved and uneven
surfaces.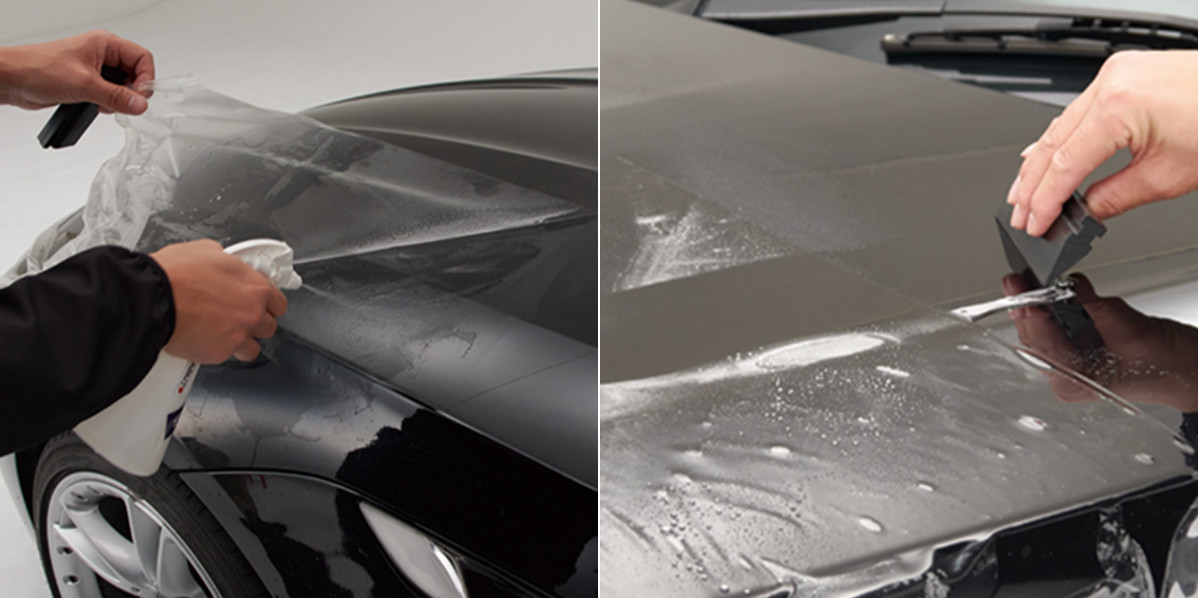 No residue or stains on the vehicle body
when peeled off after having been left
outdoors for long periods of time.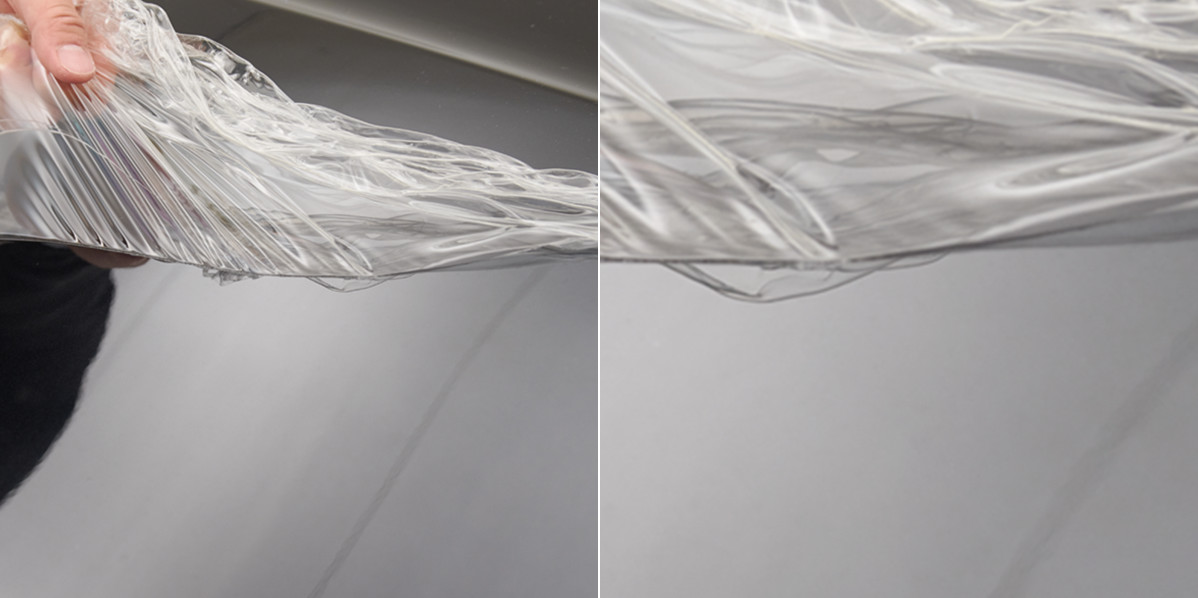 After being applied, it provides a glossy finish that restores vehicles to their original color and shine.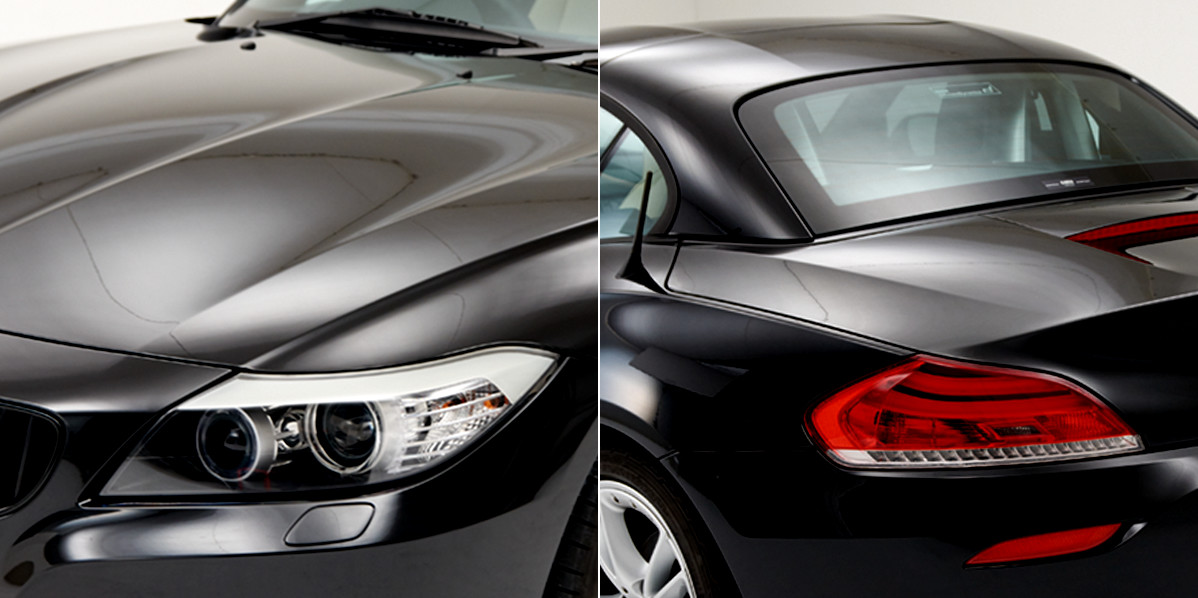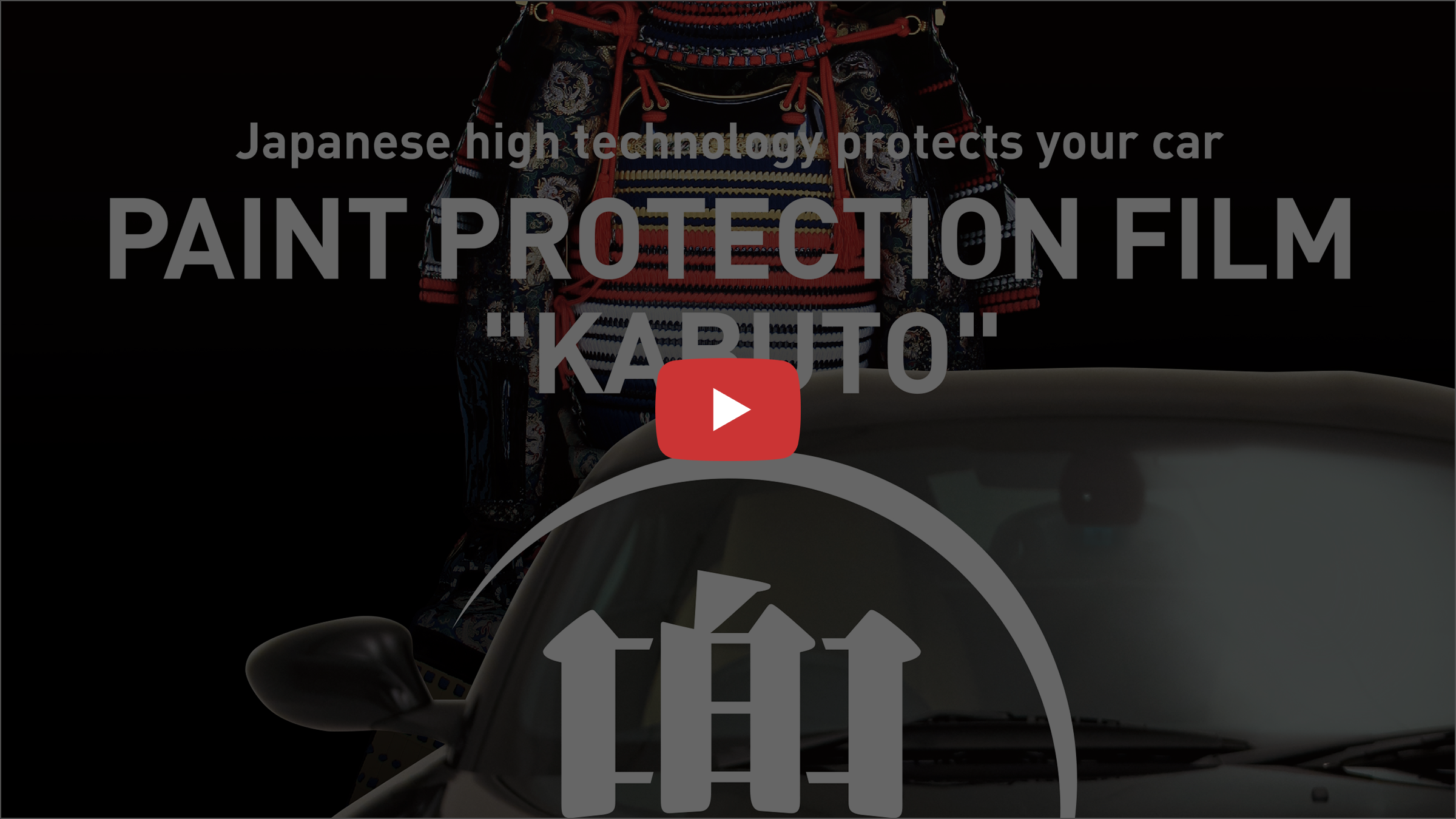 High antifouling performance and excellent elongation characteristics.
SUMIRON Products
No cracking even
at 100% elongation.

Strong bonding of the
antifouling layer and TPU!

Because this film features high antifouling performance, excellent elongation characteristic, and easily conforms to vehicle body surfaces, it is ideal for applying to three-dimensional curved surfaces, such as complex-shaped bumpers, door knobs, and headlights.
Similar products from other manufacturers
Cracks appear
at elongation rate of 5% or less

State in which the antifouling
layer is on top of the TPU

Although antifouling performance is provided,
because it can only be used on flat surfaces,
the range to which it can be applied is limited.

Properties
SGF-100
SGF-200
Surface property
Water contact angle
>100°
>100°
Haze (%)
<1.0
<1.0
Glossiness (%)
>89.0
>89.0
Adhesive property
Painted board (N/25 mm)
18
25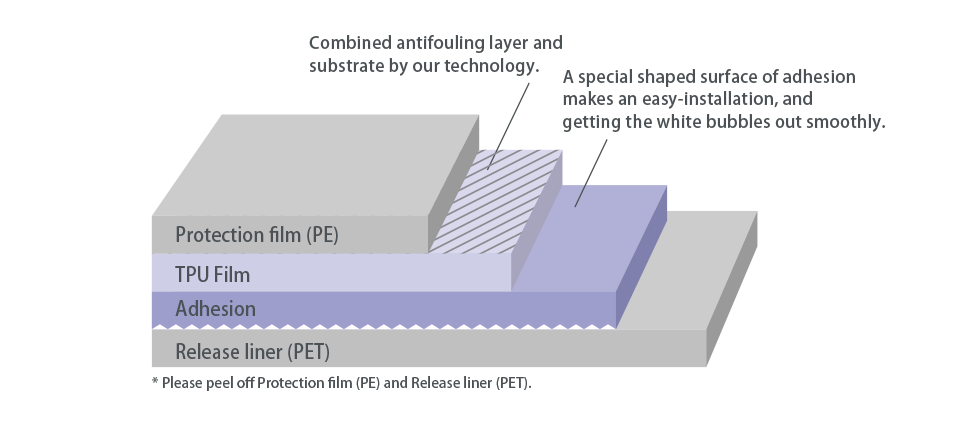 Please feel free to contact us with any inquiries
regarding KABUTO products and how to purchase them.

Contact by Phone
06-6763-0707
(Business Hours: Weekdays 9:30 to 17:30)
Sales Office
China
Company Name

GLOBAL TRADING(SHANGHAI)INC.
Address

Rm1706,No.2,277 Zhepiao Road,Pudong New Disyrict,Shanghai,RPC 200011
Phone Number

18616398121
Representative

JEFFREY KS GAN